WANT to GET your home SOLD?
Then CALL the TEAM that gets the job DONE!! Just LOOK Below and SEE what we have done recently!
WHO said the MARKET had slowed down?
We at "The Jiles Team" chose to NOT participate but rather serve our Clients wants and needs.



As reported in "TulsaPeople Magazine" March 2017 and again in March 2018 Issue

2016 Art Jiles and "TheJilesTeam" are Listed in Top 100 REALTORS in the Greater Tulsa Area
and Again
2017 Art Jiles and "TheJilesTeam" are Listed in Top 100 REALTORS in the Greater Tulsa Area
AND
It looks as though Art Jiles and "TheJilesTeam" will do it again in 2019!
(offical report due out in March 2019)

"Again proving, when YOU want the BEST, YOU call the BEST!"
Call Any Member of this Outstanding Team and enjoy
nothing less than the finest in Professional Real Estate Services

NEW FEATURE!

ONLY in OKLAHOMA

https://www.onlyinyourstate.com/states/oklahoma/
click on the Link to see some great things about OKLAHOMA

What was the Real Estate Market Last Year at this time?

ONE Look at this report and the first question should be
"why should I wait?"
PLEASE take a look at the "SOLD" column
that will answer YOUR question
very LOUD and CLEAR,,,
look at the inventory for
"click" on link below

OCTOBER 2018
when compared to
OCTOBER 2019
information gathered from MLS
in Tulsa, Oklahoma
updated 11-17-2019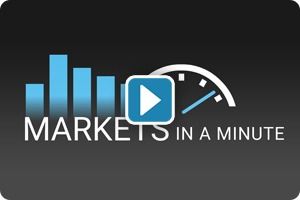 UPDATED 12-1-2019
Brought to you by

Debbie Russell
Mortgage Loan Officer/AMC Mortgage
Mobile:918.605.0228
NMLS No.209492, AMC Branch NMLS # 182383
7211 South Yale Avenue, Tulsa, OK 74136

Just "click" on the Special Home you want to see.
UPDATED 8-2-2019


has just reduced its' price!
$197,000.00
20171 Highway 72, Haskell, Oklahoma 74436-2113
4 Bedrooms
2 Full Baths
1 Half Bath
About 2,800 Square Feet
Haskell Schools

to the Market with a lot to offer YOU!
$169,900.00
14641 East Latimer Street, Tulsa, Oklahoma 74116
3 Bedrooms
2 Full Baths
Powder Bath
About 2,213 Square Feet
Catoosa Schools

How Can We Help You?

The Market Just could NOT be any Better!

YOU really don't want to MISS out on this!

With More than $14,500,000 Closed Sales in 2018, $11,700,000 in 2017 and $7,800,000.00 in 2016, WE know how to bring
Buyers and Sellers together for a happy ending!
Profit from our 39+ Years of Expert Experience! Let us SELL Your Home or Let us SELL YOU your next NEW home!
Put to work for you and see the results you want and deserve from Professional REALTORS

WHAT'S GOING ON HERE?!?!? WHY SO FEW HOMES AVAILABLE?!?!?

IT'S REAL SIMPLE!

WE SOLD them and with this year almost HALF over, we NEED your Home so that we can get it SOLD for YOU and
help YOU find YOUR new HOME! Please take a look at the market report "when compared to 2019 to 2018. YOU will
then see what I'm talking about!

DON'T miss out on the GREAT Market that we are having to find YOUR new Dream home! CALL us NOW!